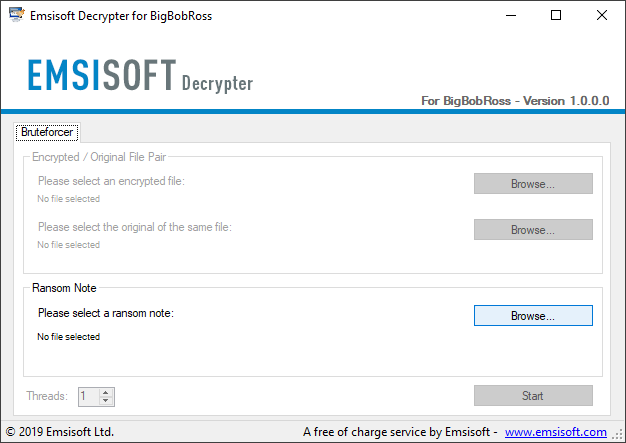 Quote:Our research team has uncovered a new ransomware campaign we nicknamed BigBobRoss that seems to target Comcast Business users. Fortunately, our security experts were able to identify a flaw within the ransomware's code that can be used to decrypt encrypted files without paying the ransom.



Update

: The BigBobRoss decrypter has been updated for the extension '.encryptedALL'


Download the BigBobRoss Decrypter here.




Do not pay the ransom!





Technical details



BigBobRoss is a ransomware written in C++ using QT. It uses AES-128 ECB to encrypt files, and adds the extension ".obfuscated". Some variants also prepend the victim ID to the filename. The ransom note "Read Me.txt" asks the victim to contact "BigBobRoss@computer4u.com".
READ THE FULL ARTICLE 
HERE