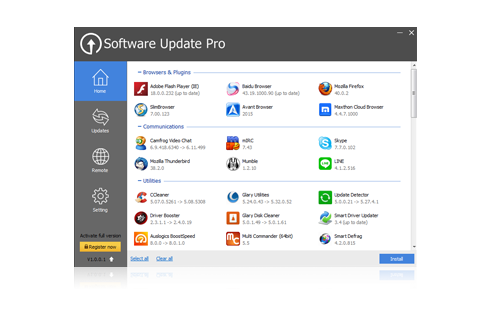 Free, small, easy-to-use and highly functional with intuitive interface.
Provides notifications and information on available software update.
Supported by a growing software library.
No personal information leakage.
Current version:
5.37.0.31 for Windows | Update: June. 13, 2016
Platform: Windows 10, 8, 7, 2000, XP, Vista. 32/64bit version.
Download:
http://download.glarysoft.com/susetupPro.exe
How to get free license key:
Only available from Aug 8th, 2016 to Sep 4th, 2016 (Poland time)
Enter your valid Email and check before "I'm not a robot", click on "Get My Key Now", and then you could get the license in your mailbox.
Giveaway Page :
http://www.glarysoft.com/giveaway/index_su.php