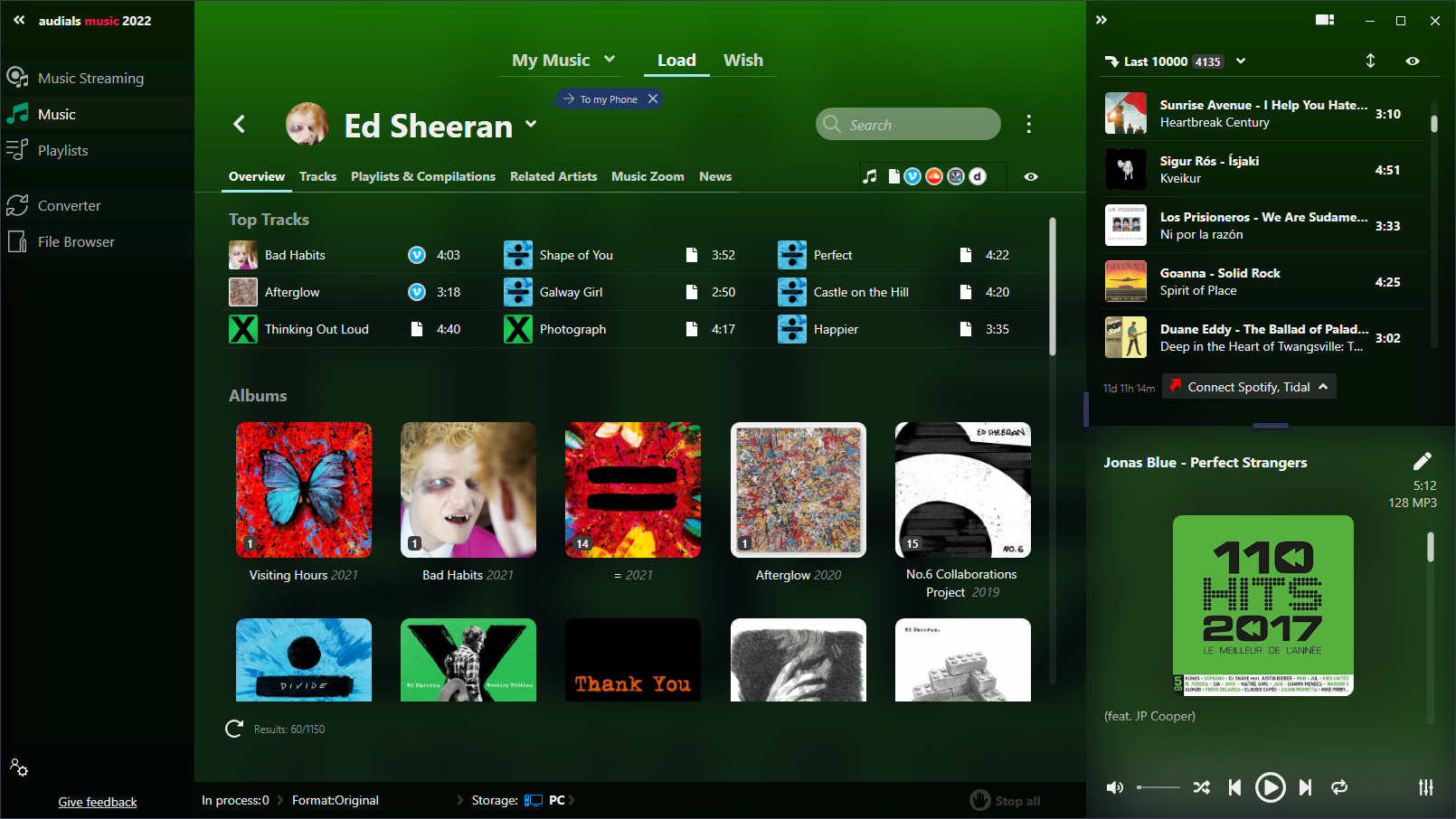 Get music in MP3, WMA or AAC file format legally and free of charge. Audials Music is the fastest option of downloading directly with video-to-audio conversion from well-known audio and video portals. Top hits and new charts every week. With the new version, you can easily import and export playlists and you will get your music in an even higher quality!
There is an exclusive new raffle for the streaming recorder Audials Music 2022, in which 15 participants can win again.
The Audials Music 2022 Windows software makes it easy to listen to and save any number of songs from all major streaming services in the very best quality. With the full version of the music program that is raffled off here, it is easy to create your own extensive music collection or audio book collection and to enjoy your favorite songs.
System Requirements:
Windows 7/ 8/ 10; 1 GHz CPU; 1 GB hard drive space; 1 GB RAM; DSL internet access
Home:
https://audials.com/en/music/audials-music
Licence details:
Lifetime!
Enter Here:
https://www.giveawayoftheday.com/audials-music-2022-2/
(3 days remaining from now!)