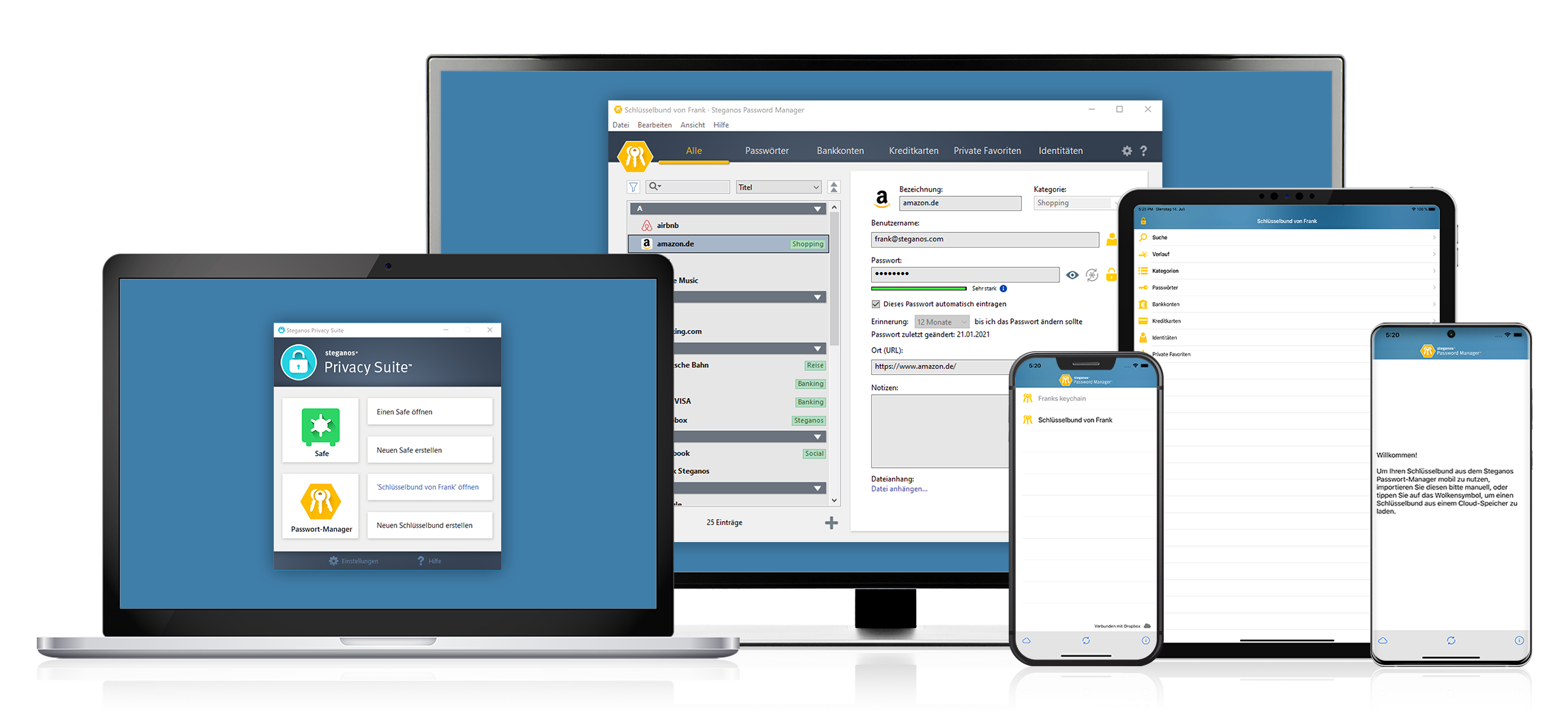 The current Steganos Privacy Suite with password manager and safe can now be won 5 times in our exclusive raffle. Not only on the Internet, the requirements for security and privacy are constantly increasing, which is why the applications of the Steganos Privacy Suite cut a good figure on every computer. Exclusively in a raffle, the current suite has various innovations to offer that make handling the security programs even easier and more convenient.
Five people can each win a full version of the Steganos Privacy Suite and use it free of charge on up to five devices for one year. Practically everyone can take part, provided a valid e-mail address is given, which, however, is only required for the transmission of the prize and will be deleted immediately after the raffle has expired. Everything that is relevant for the raffle can be found on the raffle form.
Visit Here:
https://www.ahadesign.eu/news/2822-aktue...osung.html
The raffle starts immediately and runs through Sunday, October 17th, 2021. We are looking forward to numerous participants and wish everyone the best of luck.