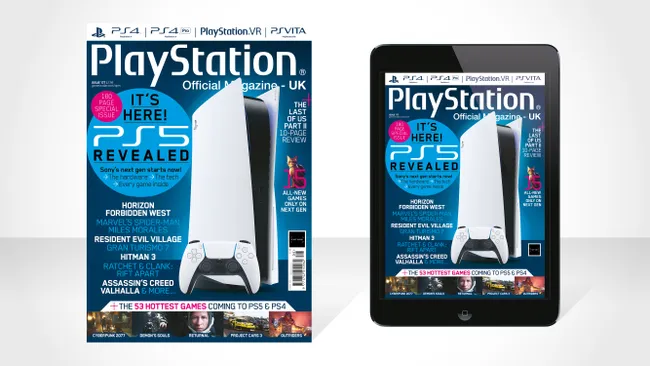 Quote:PS5 is here and Official PlayStation Magazine (OPM) takes a deep dive
into the new console and the games that will make it shine.

This 180-page special issue is your one-stop guide to everything next-gen.
Inside this issue you can find new interviews with the devs behind the biggest games
new hands-on opinion, and the first screens and details of Sony's own PS5 hits-in-waiting
including Horizon Forbidden West, Spider-Man Miles Morales, and Gran Turismo 7.

Inside Official PlayStation Magazine issue 177, on sale Tuesday June 30th in all major UK newsagents or
supermarkets, or earlier if you subscribe, you can find 180 pages of over 60 new
games for PS5, PS4, and PS VR, as well as the ultimate 10-page review of The Last Of Us 2.
PS5 fans in the US can subscribe and save up to 47% on a print and digital OPM subscription.
read more