Easily Create a Factory Restore Partition and One Key Backup System with AOMEI OneKey Recovery
Have your ever encounter a boot failure that bring's up "operating system not found" error message? It's really a pain and troublesome knowing that it will require you to reformat your operating system which eventually wiping off all your precious data and settings. Although most of the computers nowadays come with a default recovery option to factory settings, most likely it will had all the unnecessary  junkware pre-installed if you opt to do so. If you'd like to create your own customize recovery partition and you do not have a system backup image, then there's a high possibility that you may lose your data. Fret not because AOMEI OneKey Recovery is here to solve your problem!
AOMEI Onekey Recovery is a free tool, which allows you to easily recover your PC from system failures. Find out why its one of a must have utilities for any PC in this review!
Download AOMEI OneKey Recovery 
here
How to Backup Your System with AOMEI OneKey Recovery?
1. Install and launch AOMEI OneKey Recovery. Choose "OneKey System Backup" as shown in the figure below: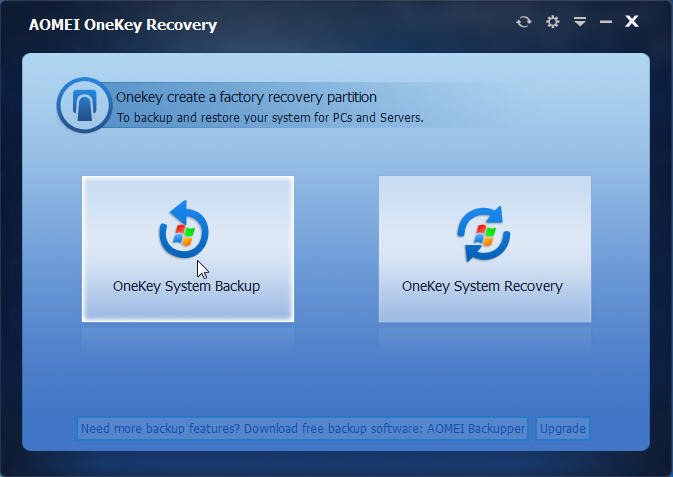 2. You can start backup your system to AOMEI OneKey Recovery Partition - system backup image file will be saved on system disk. Make sure that your system disk has sufficient free disk space to store it as the file size is varies depend on your OS and etc.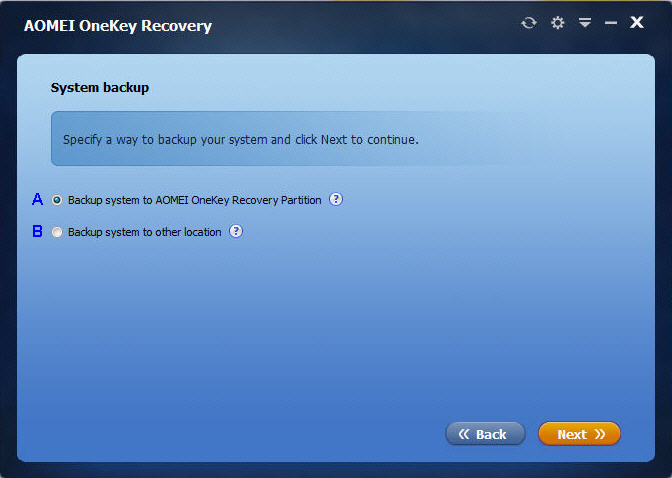 3. You can also select from one of your existing partitions on system disk and take some of its space to create a factory recovery partition, which also includes system backup image file and AOMEI OneKey Recovery bootable environment.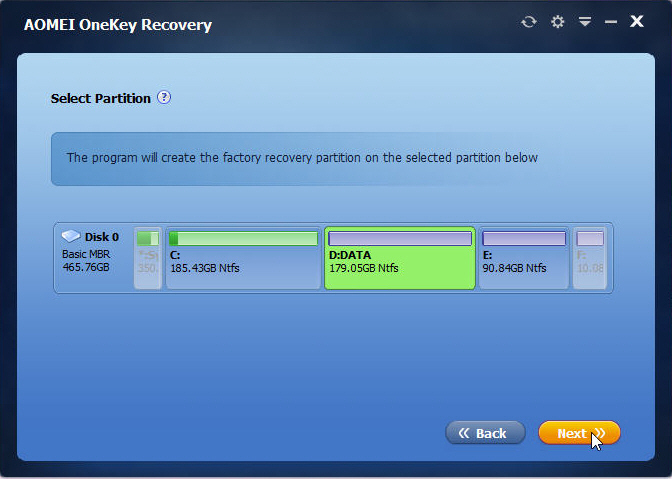 4. Finally, to confirm the changes, please click "Start Backup" to complete your backup.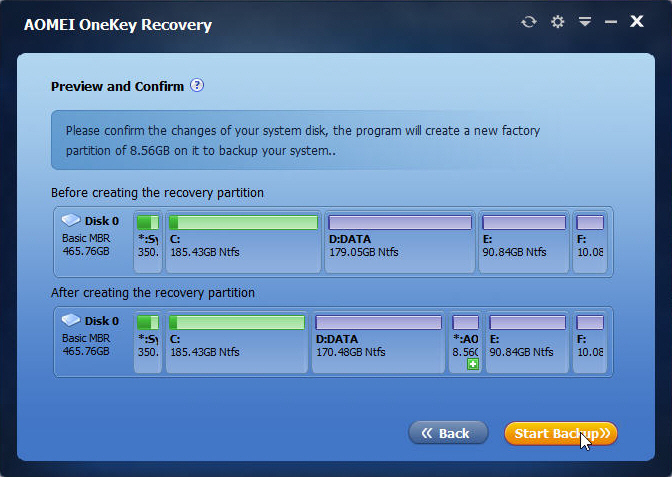 Conclusion
AOMEI OneKey Recovery is a free and easy-to-use system backup and restoration software for Windows 10, 8/8.1, 7, Vista, and XP (both 32/64-bit). All system backup will be stored in a invisible partition of computer with Onekey Recovery, and you don't have to prepare any other external storage devices. You can also use AOMEI Backupper to backup to recovery your system. 
AOMEI Backupper Standard 3.2
 is a Windows 10 backup software which supports system backup, partition backup, disk backup and file backup. Then you will never have to worry about data loss or system failure again!