Website:
http://www.cfos.de/en-us/cfosspeed/cfosspeed.htm
Internet Tuning / Traffic Shaping
If ACKs are not sent fast enough, downloads may be slow during uploads (the classic Traffic Shaping).

Windows TCP Auto-Tuning may result in too slow downloads. cFosSpeed's RWIN expansion can

increase the speed

.
cFosSpeed can also accelerate downloads for certain applications (see test results ).

cFosSpeed

keeps the overall ping time low

, even during heavy uploads and downloads.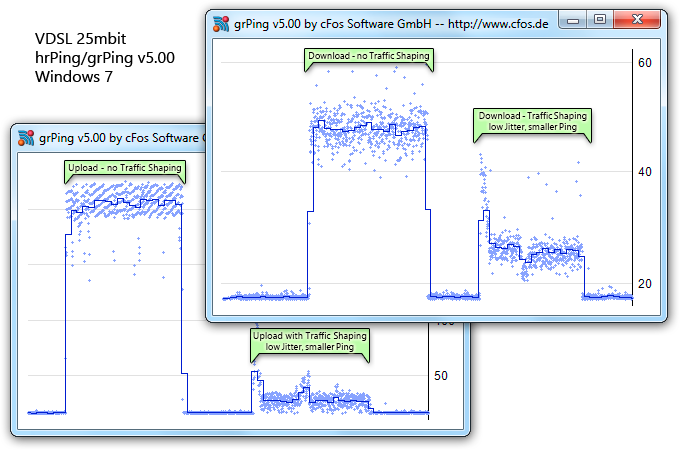 Prioritization - Your important streams first
With the cFosSpeed prioritization scheme you can always give all your programs

full bandwidth

, because cFosSpeed decides which streams must be prioritized.

For example

Game-Traffic

,

VoIP

, or

Audio/Video

content will be prioritized higher than uploads / downloads.

Your filesharing may use unlimited speed of your Internet connection, but it will be slowed down when you have important traffic.

The whole prioritization scheme is configurable and you can

change the prioritization on-the-fly

. 

The Giveaway
Special thanks to Christian Carazo of cFosSupport which make this giveaway campaign possible. We were to offer a total of 3 lifetime license of cFosSpeed for our site member!
Giveaway Details:
1. Giveaway Duration: 3 week
2. Number of Licenses: 3
3. Validity of Each License: Lifetime
4. Value of each License:  $17.90


Giveaway Rules:
1. Comment why would you need the product and what feature you like about cFosSpeed in a few sentence.
2. Share it on any social media network and share the link in the comment below.
3. Please follow cFosSpeed on
Twitter
4. Winner will be selected via random.org after 3 week from the giveaway started. Winner are required to provide your name, email, and country to claim your license.

5. Multiple entry will lead to disqualification. Do not use VPN once detected same identity by the system your entry will considered void.
Good luck!