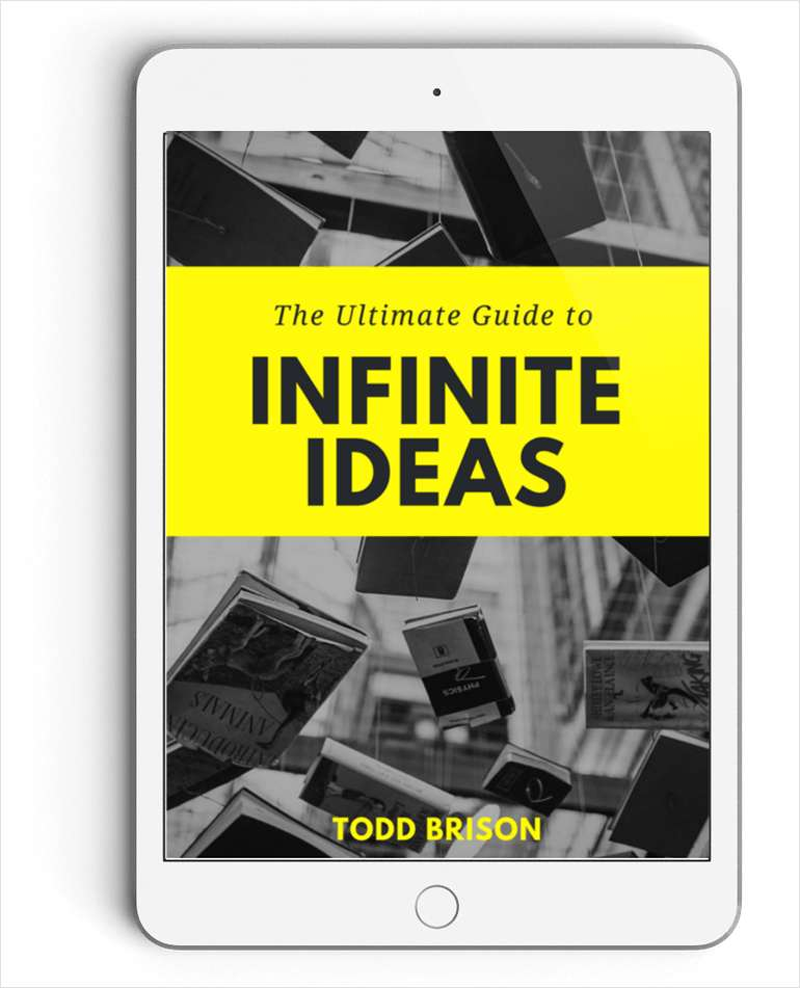 It is impossible to run out of creativity. It's important to seek creation, break the rules, bring solutions to your problem areas, and grab people's attention. Ideas are about picking a path which piques your interest and starting forward with confidence.
With this step-by-step guide, learn how to:

Create the correct mindset



Build the right habits



Apply your mindset and habits in all areas



Bonus: Creative exercises



You have it in you to generate infinite ideas. All you need is a path to follow...
By downloading this PDF you are also subscribing to Todd Brison's newsletter on tips and tricks for creativity.
http://www.bitsdujour.com/software/the-u...deals-home