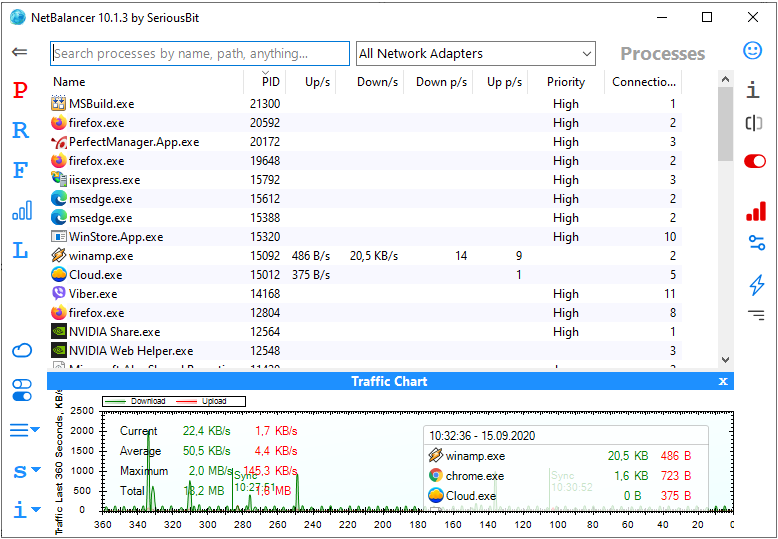 Time-Based Traffic Rules
Manage your PC network traffic with rules
With traffic rules you can set priorities, limit or block your metered network traffic based on various settings like time of day, network protocol or application type.
Priorities and limits
Set download and upload network priorities or limits for any process
Automation support
Use various command line commands and web APIs for complete automation.
Rules and filters
Define detailed traffic rules and filters for maximum control.
Monitor processes
Show all system processes with their download and upload speeds up to connections level.
and many more...
change log
NetBalancer 9.9 Improves Performance
https://netbalancer.com/
https://netbalancer.com/download