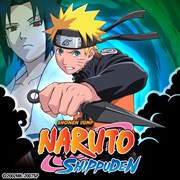 Naruto Shippuden Uncut, Season 101 (13 episodes)- Free@Microsoft Store
Available to watch on Xbox One, Hololens and all Windows PC and mobile devices. Season 101 contains...
1: Homecoming
2: The Akatsuki Makes Its Move
3: The Results of Training
4: The Jinchuriki of the Sand
5: The Kazekage Stands Tall
6: Mission Cleared
7: Run, Kankuro
8: Team Kakashi, Deployed
9: The Jinchuriki's Tears
10: Sealing Jutsu: Nine Phantom Dragons
11: The Medical Ninja's Student
12: The Retired Granny's Determination
13: A Meeting with Destiny
LINK:  You are not allowed to view links.
Register
or
Login
to view.
<<if any problems - use Canada IP>>