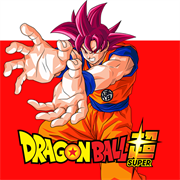 Dragon Ball Super (Season 1 Digital HD)
Goku and his friends are back and finally have time to live normal lives. But when a new, powerful being shows up, their peaceful home is threatened again. Can they defeat Beerus, the God of Destruction? And what of this Super Saiyan God he seeks?
LINK: You are not allowed to view links.
Register
or
Login
to view.