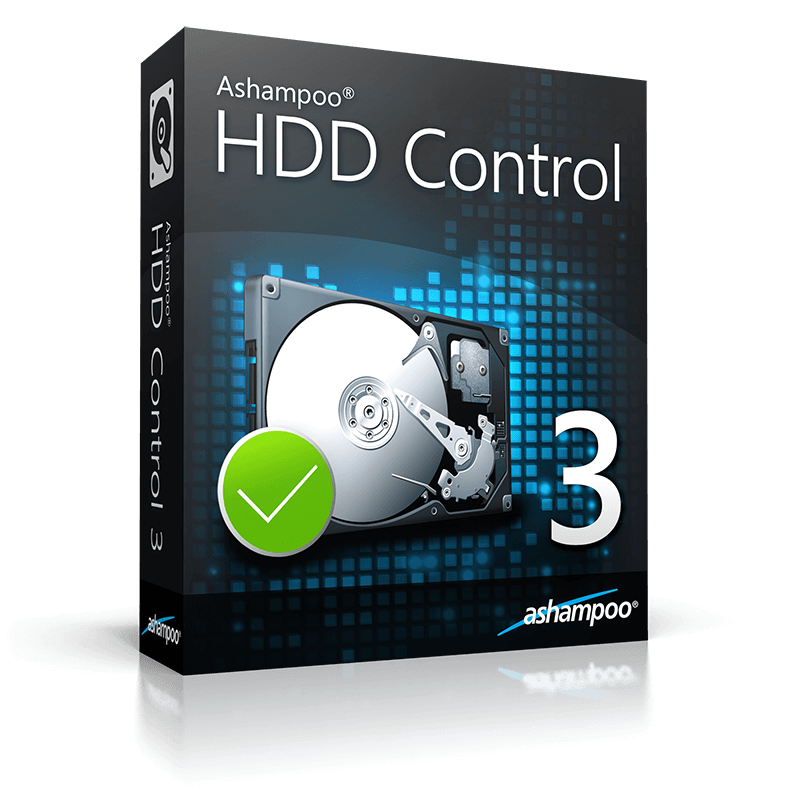 The ultimate health monitoring tool for your hard disks
Hard disks are the long term memory of your PC. And just like your memory, they degrade over time. Fragmented file systems cause longer access times and mechanical wear and tear inevitably leads to data loss and drive failure. Nearly 10% of all hard disks already wear out in their third year of operation.
Ashampoo HDD Control 3 jogs the memory of your PC. Lower access times, remove resource hogs, prevent data loss and detect signs of failure early on.
Homepage:
You are not allowed to view links.
Register
or
Login
to view.  
Product Website:
You are not allowed to view links.
Register
or
Login
to view.
Download Link:
You are not allowed to view links.
Register
or
Login
to view.
Version:
3.20.00
Release date:
2014/11/17
Update release date:
2016/09/15
Trial Period:
40 days (10 days + 30 days after email registration)
Languages:
Arabic, Belorussian, Bulgarian, Catalan, Chinese (simplified), Chinese (traditional), Czech, Danish, Dutch,
English
, Finnish, French, German, Greek, Hungarian, Italian, Lithuanian, Norwegian Nynorsk, Polish, Portuguese, Portuguese (Brazilian), Rumanian, Russian, Serbian, Serbian, Slovakian, Slovenian, Spanish, Swedish, Turkish, Ukrainian
Size:
16,07 MB
System Requirements:
 Windows 8 / 8.1, Windows 7, Windows Vista, Windows XP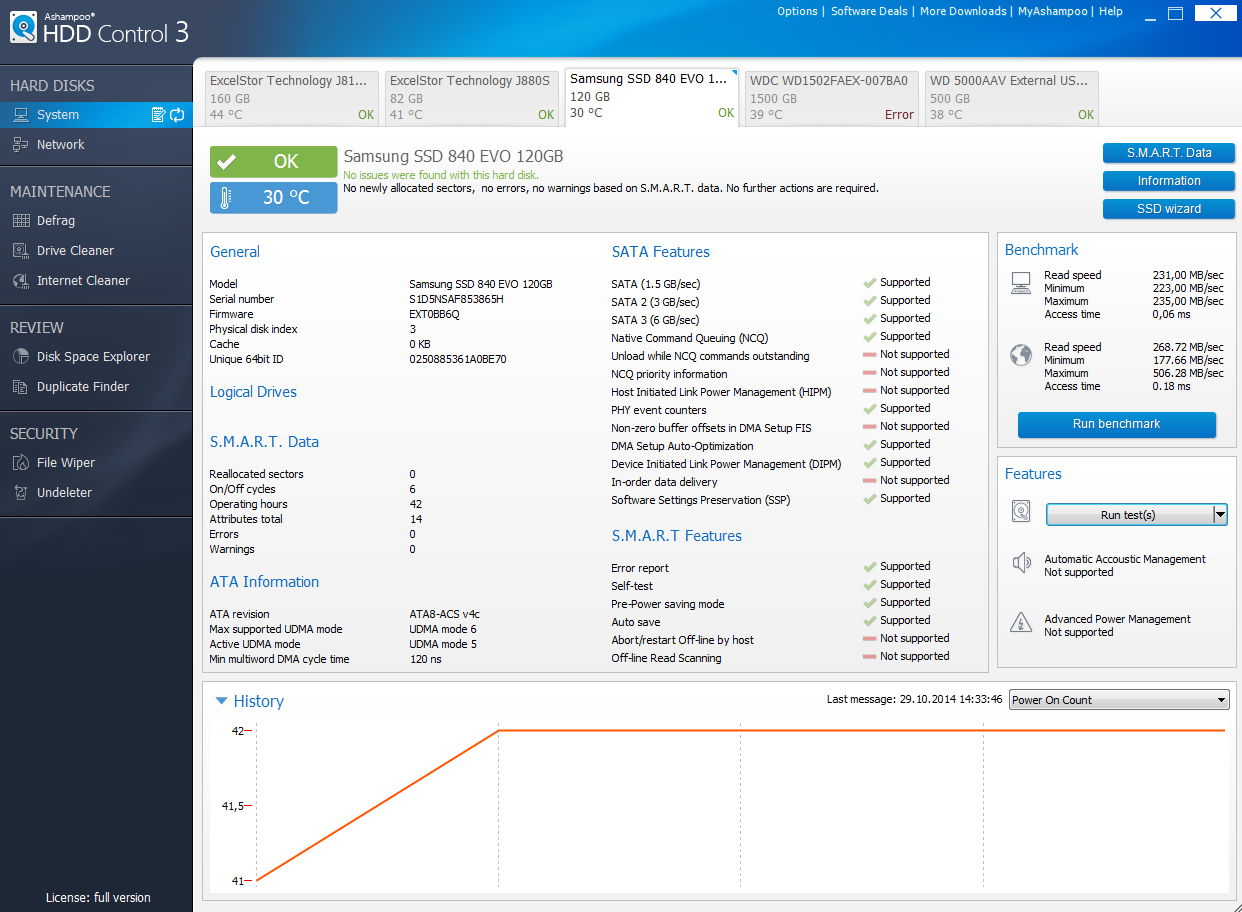 Features:
Early warning system against failure
Ashampoo HDD Control 3 permanently monitors your hard disks and determines the state of health of your drives and the integrated guard provides notifications in case of irregularities, even through email if desired. This way, you can detect issues at the outset and backup important data before it is lost forever.
Shorter access times
Your hard disks permanently read and write data, eventually causing file fragmentation. Gathering all fragments on each file access takes time and shortens the lifespan of your hard disk. Ashampoo HDD Control 3 reassembles such fragments and increases the read speed and lifespan of your drives.
Good bye to memory hogs
With Ashampoo HDD Control 3, tracking down huge files takes just seconds. You can also swiftly find and remove duplicate and redundant files.
Wipe sensitive data and restore accidentally deleted files
Irrevocably delete sensitive data with the integrated File Wiper or use Undeleter, to recover accidentally deleted files.
Track down and delete redundant files
Duplicate Finder helps you locate and delete file duplicates fast and easily. Use the filter mechanism to search for particular file types, e.g. MP3s or photos, and regain hard disk space.  
Benchmark your machine: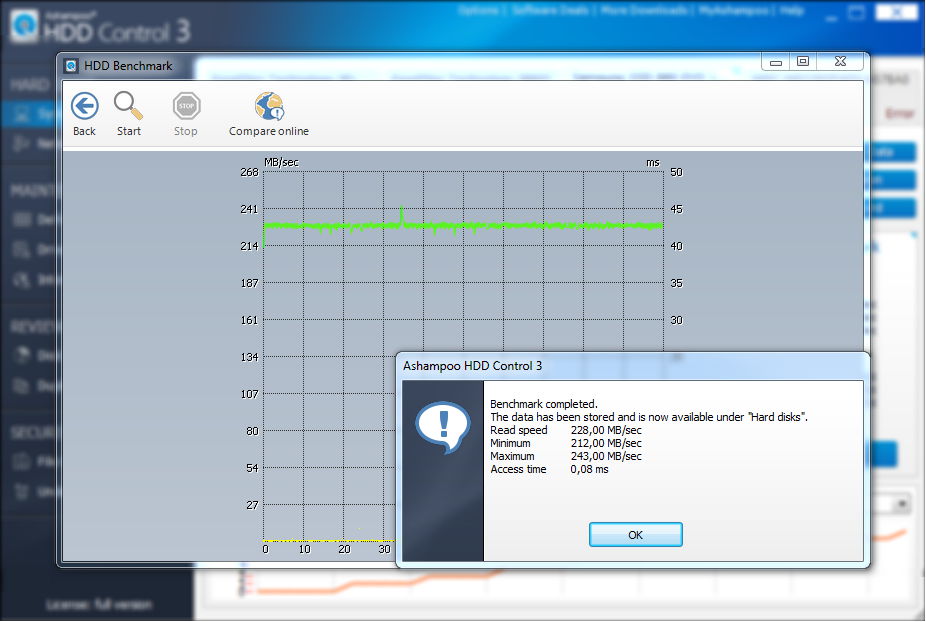 Pro-active fully-automated defragmentation: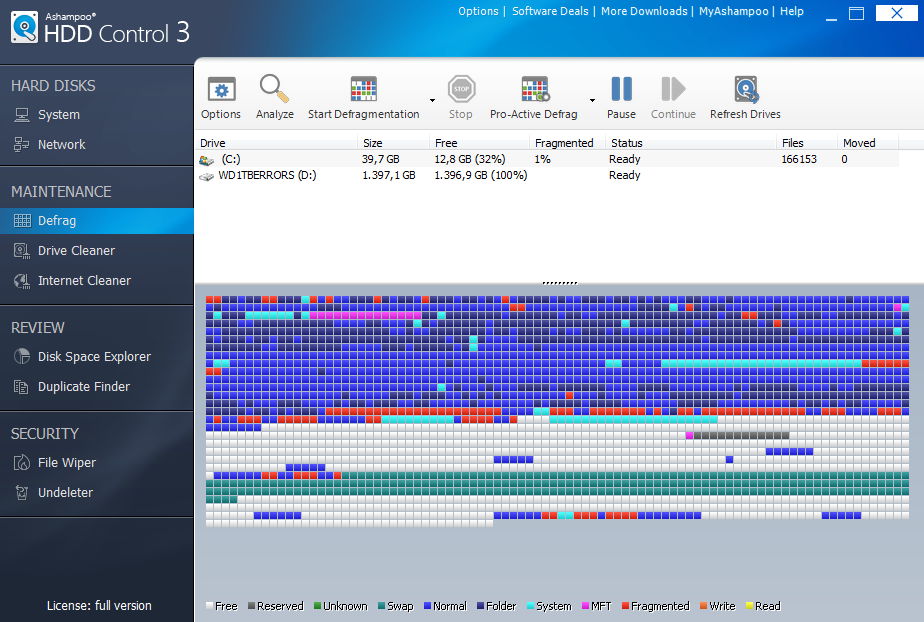 Drive Cleaner:
Nothing lasts forever, including your hard disks and ultimately your data. Play it safe and get Ashampoo HDD Control, the indispensable health monitoring tool for your hard disk.
Purchase with 50% Discount:
You are not allowed to view links.
Register
or
Login
to view.
I would like to thank Ashampoo Team for sponsoring this giveaway exclusive for promo2day members
Giveaway Details:
Number of licenses: 10
Validity of license: Lifetime
Value of each license: 39.99$
Giveaway Duration:  2 weeks  [27/04/2017]
Winners selection: Random.org
Rules:
Leave a comment below
Share on social media (optional: you will not need to confirm your win)
PM me within 3 days to claim your license