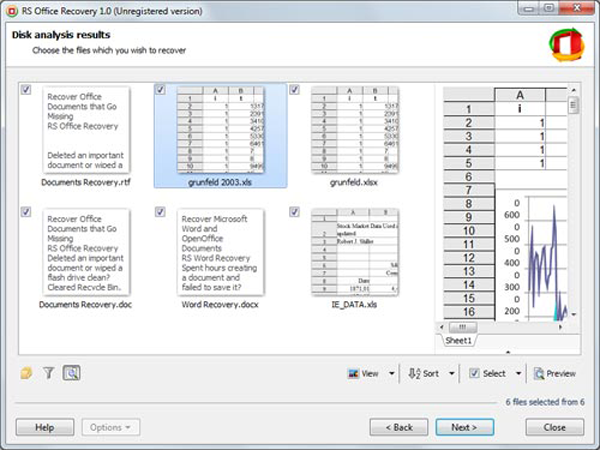 It happens to all of us sooner or later. That moment when a critical document goes missing and is then confirmed lost! And not just relegated to the Recycle Bin, it's gone for good, or the victim of a corrupted drive or formatted partition. What do you do? You don't panic if you've picked up today's discount software promotion, RS Office Recovery!
RS Office Recovery lets you recover documents that have been deleted or rendered inaccessible due to disk corruption or partition format. With RS Office Recovery, you'll be able to rescue your important documents even if the original storage device is completely inaccessible! RS Office Recovery supports Microsoft Office, Adobe PDF, and OpenOffice files, and will only recover those files that can truly be opened and read by these programs.
Best of all, RS Office Recovery will go to work with you even if you have no technical expertise, thanks to an intuitive wizard interface that walks you through the process, step by step. Choose from Quick Recovery Mode, which scoops up recently deleted documents, or Comprehensive Analysis Mode for solid results under more dire conditions.  
You are not allowed to view links.
Register
or
Login
to view.